Genre: Family, Mental – Health, Realistic Fiction, Middle-Grade, Contemporary.
Year Of Publication: April 1st 2017
Publisher: Usborne Publishing Ltd
Pages: 384 pages ( Paperback)
My rating: 4.5 out  of 5 stars.
The publisher kindly sent me this book for free in exchange for an honest review. All opinions are, of course, honest and completely my own.
I am so lucky that i was able to get this book. It was so sad and heartbreaking. And i loved this book to the core.
This book is about eleven years old Rosalind, who suffers from Selective Mutism. This story is about her at new secondary school and her dealing with everything that comes with it. Its about friendship , loss,  finding sanctuary and all in all how to be brave.
This story had a pretty realistic portrayal about SM, although i didn't know about it much prior to this book. But this was heartbreaking to hear from the mind of someone who actually suffer from it. To see their struggle in every day to day life and the frustration that comes up with it.
So as Rosalind changes school and enters the new environment she is met with so many difficulties and hardship. And having SM doesn't help and children in schools sometimes can be downright mean. Being fed up and out raged by all the treatment and bullying Rosalind is inspired to start a blog "Miss Nobody".
This book does such a fantastic portrayal of  Rosalind's mind and their are so many illustrations and beautiful graphic through out the book to show her muddled brain in public when she wants to speak.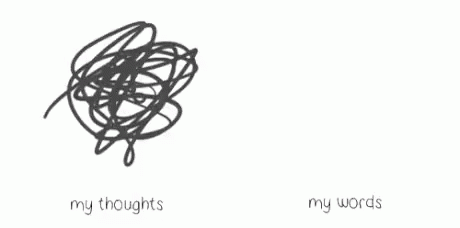 Rose's voice is compelling, she makes you feel so many thing, she makes you laugh. She makes you anxious, she make you angry.  Just by her voice entailing that sense into to you about what she is enduring or thinking.
.
.
"I took  a deep breath, hummed a little bit and said, "Hi!" only it came out really loud and a few people turned around and I felt like the entire world was staring at me and that any moment Friendly Checkout Lady Number Five would ring her bell and announce over the tannoy,  " Weirdly Loud Voice Girl at till number five!"
.
.
.
"It was A Disaster On Practically A Global Scale. I could not imagine anything worse than being in the hall in front of everyone not being able to speak about the sugar concentration in orange juice."
.
.
.
I tired telling myself that I had Reasons To Be Cheerful, like Mrs Quinney was always going on about, like my family, having enough food, not living in squalor and poverty or having flies feast on my wounds like some of the people she had seen when she worked for God. Bur that night I didn't feel like I had any reasons To Be Cheerful at all."
.
.
.
This books has some really beautiful relations in it and i loved them all so much.  From Mrs Quinney next door, to the parents , to the new best friend this book was packed with  wonderful characters and relationships. Specially Seb , Rose's brother. They were so heart warming together and it was heart breaking.
.
.
.
"Just pretend you're a superhero like Batgirl and the library lady is The Target. Only instead of punching her brains out, you have to speak to her. And once you've done it you've saved the entire school from her evil plan."
.
.
.
Seb is the most pure and good part of this book. His dialogues and story is just so heart wrenching. And the dynamic between rose and him is just too good. Their exchanges through out the book were my favorite parts.
The one or two thing that i didn't find right or what irked me were:
Some times Rosalind sounded way to mature for a 11 year old voice.
And how nobody no teacher or any other authority figure did anything about it at her school.
Over all this books is amazing. The mental health issues are beautifully written and handled. She delved into  the yes and no's of therapy and how something some can work out some won't. And that when they do how helpful they can be towards the betterment and the good of the sufferer.
.
Final Verdict:
I would recommend this book to everyone. It one of those book that deals with issues of society and human kinds. While having a much much deeper meaning about standing up to for yourself. Speaking out about wrong and right. To issue everyone can relate to even without being mentally ill. This is a must read.